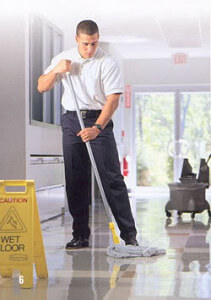 PRO-LINE Cleaning Services, Inc. is a locally owned and operated full service commercial janitorial company. Since being founded in 1987, we have created a loyal and satisfied customer base in the Northern California region. Our skilled and dependable team members utilize effective cleaning systems, custom tailored to each client's needs and expectations. With our client first approach, we deliver exceptional service every visit.
We specialize in commercial janitorial services, for a variety of facility types. Jump to Facility Types. We don't just stop at janitorial though. We also provide our commercial janitorial clients with carpet cleaning, window cleaning, complete floor care, and upholstery cleaning. These additional services take the burden off of you. You don't have to go hunting for someone else and cross your fingers they do a good job. The same quality service you receive from our janitorial service carries over to our supplemental services as well.
Licensed, Insured, Certified, and Bonded
Safety is just as important as good service. Which is why we are fully licensed, insured, and bonded. Many of our competitors can't say the same. The cherry on top is the fact that we are fully certified in the supplemental services we provide. As an IICRC certified firm, you receive service the way it's supposed to be, no short cuts, just sound methods that create satisfying results.
The Most Technologically Advanced
Paper time sheets are inefficient, which is why we use a proprietary telephone clock in system to track team member work times, which means we maintain the most efficient schedules and that means a consistently good service for you. We're always searching for new ways to streamline our operations, produce better results, and make your experience even better.
Related Services: Floor Care | Window Cleaning | Upholstery Cleaning | Commercial Carpet Cleaning
The Same Brands You Trust
We utilize commercial grade equipment, made by the same brands you use at home. It wouldn't make any sense to provide high quality service and use the cheapest equipment available. So we use brands like Rubbermaid, Lysol, and Clorox.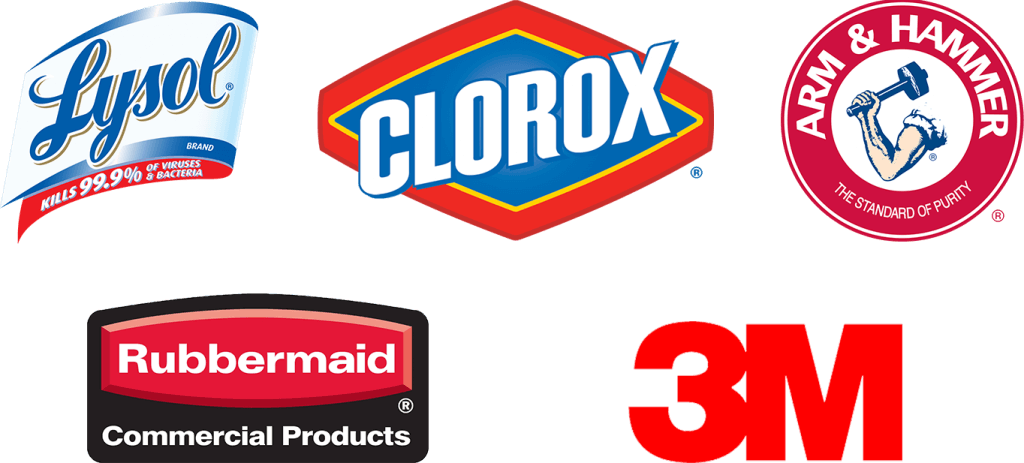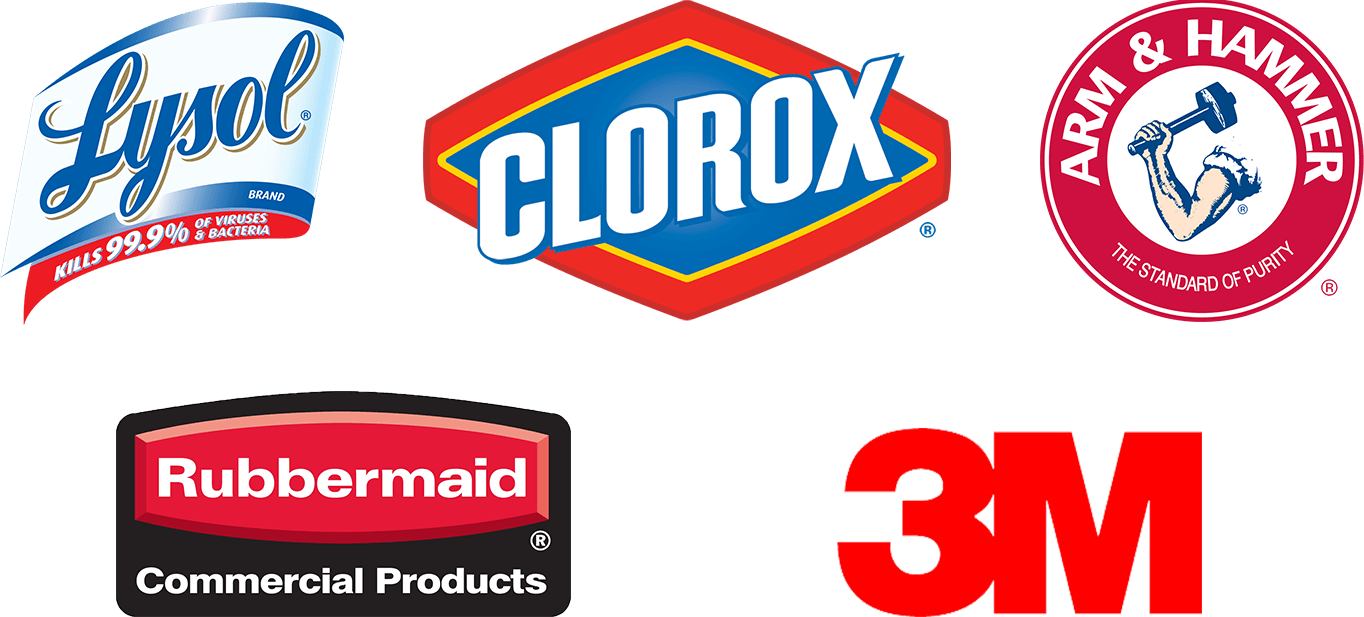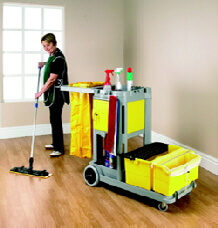 What Our Commercial Janitorial Services Include:
Dusting and disinfecting desktops, counters, partitions, and other office furniture
Removal of all trash, recycle, etc.
Vacuuming of carpeted areas and rugs
Cleaning and deodorizing of restrooms
Sweeping and wet mopping of hard surface floors (brick, tile, concrete, etc)
Commercial grade equipment, furnished by us.
A custom tailored routine to fulfill your specifications.
An advanced time clock system
What We Offer in Addition to Janitorial Service:
Commercial Window Cleaning
Commercial Carpet Cleaning
Commercial Floor Care
Commercial Upholstery Cleaning
The Types of Locations We Service:
Commercial office buildings
Banks and other financial institutions
High Tech facilities
Industrial Complexes
Federal, State and Local Government Facilities
Medical and healthcare facilities
Schools
Restaurants/retail locations
Gyms and fitness centers
Construction and Final Clean Up
[/vc_column_text][/vc_column][/vc_row]