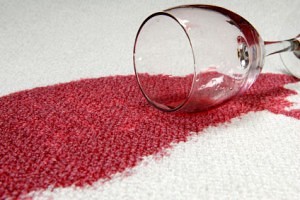 Carpet provides comfort and warmth to any living space. Carpets also provide cozy softness and versatility of style options and colors to any home. Installing quality carpets is an investment, but certainly a worthwhile one. It is beneficial to protect your investment and treat it properly. You can extend the life of your carpet and protect carpet value by using carpet protectors. Life happens and spills and everyday accidents are sure to occur. These spills seem like less of a nuisance when carpet protectors are in place. The shielding nature of carpet protectors makes cleanups much simpler and easier to deal with.
Signs of wear and tear can also be deterred when carpet protectors are in place. The more people and pets that live in the home or frequent the home, the higher the likelihood that common foot traffic paths will become discolored, broken down, and visually evident. The use of carpet protectors helps to extend the life of carpet, and most formulas are odorless and totally safe for close contact with children, pets, and adults.
Protect the value of your carpet by using carpet protectors. Extending the time frame of your carpet longevity leads to substantial long-term savings, and a prolonged look of quality, beauty, and newness.